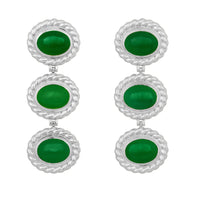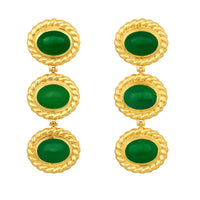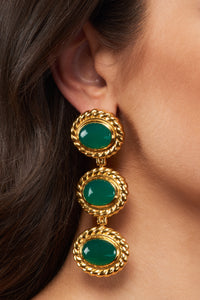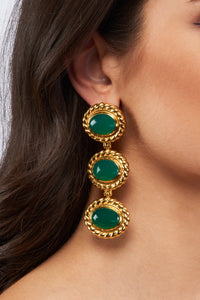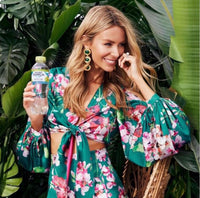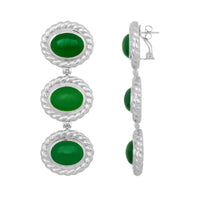 Alexandria Earrings - 24k Gold OR Silver - Green Onyx
The Alexandria Earrings are handmade using natural gemstones. These earrings feature green onyx and 24kt gold micron and silver plating. These earrings have a luxurious vintage vibe that will surely grab the eye. The earring posts and backs are made from silver and they are hypoallergenic. They also have a post and a clip for extra support and to make wearing statement earrings feel comfortable. 
- Nickel and lead free brass base
- Anti-tarnish electro-coating
Measurements:
Width: 3.0cm
Height: 9.0cm        
Weight:
72.2 grams
Please note each and every pair of earrings is unique due to them being handmade and the use of natural stones. No two natural stones are the same and the stones may vary in colour and appear slightly lighter in the image.